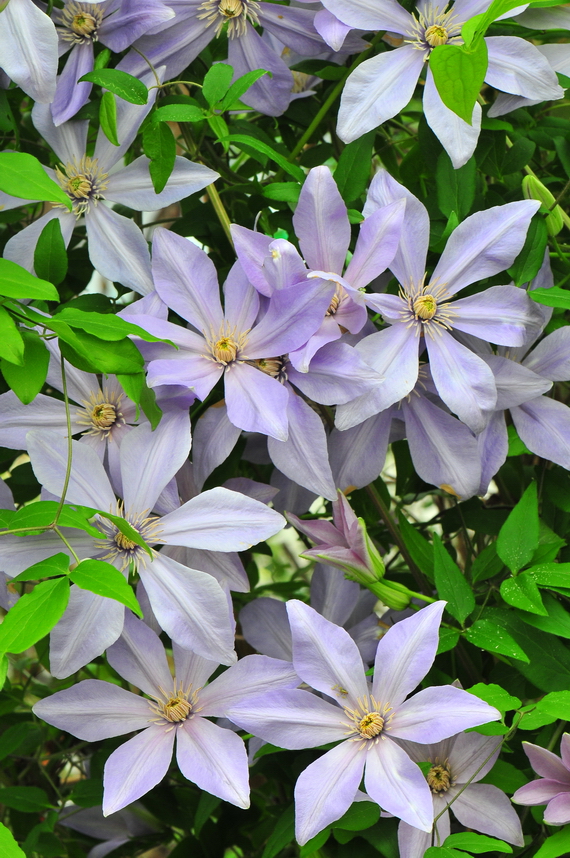 Clematis 'Scented Clem' is a seedling of Clematis cadmia that occurs in nature in China.
This is the only Clematis variety with larger flowers that has a fairly strong, tasty scent.
It was also not known in the description of this species that the flowers smell.
This Clematis blooms early in the spring with lilac flowers.
To get a rich bloom, the plant must be pruned strongly in September / October.
The height becomes approx. 3 meters.
Can also be used very well as a tub plant.